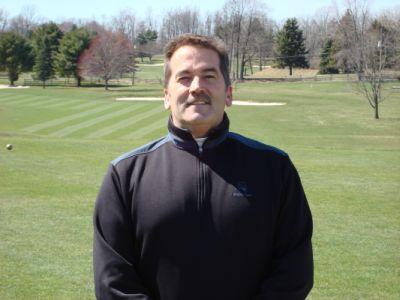 Jim Jones – Director of Golf Operations
Jim Jones has been at Fairview since the spring of 1980. He started as Golf Course Superintendent and moved into the role as Director of Operations in 1990. Jim is a proud graduate of the Mercersburg Academy and Penn State University – '80. He is Past President of the Central Pennsylvania Golf Course Superintendents Association, member of the Golf Course Superintendents Association of America and currently sits on the Board of Directors of the PA Golf Course Owners Association.
When not at Fairview you might find Jim in his longtime role as "Director of Fun and Games" for the Hershey Bears Hockey Club and as on ice analyst for the Hershey Bears radio network.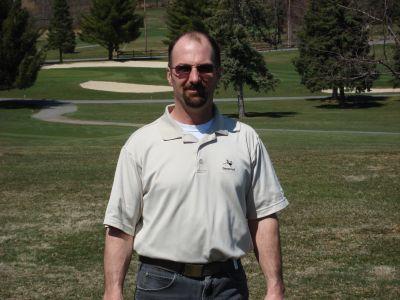 David Krick – Assistant Golf Course Superintendent
Dave Krick has worked at Fairview since 1978. He worked as a member of the cart staff during high school and then joined the grounds crew after graduation from Cedar Crest in 1980. His outstanding knowledge of turf maintenance equipment and operation is vital to the success of the day to day operations at Fairview. Dave has attended numerous seminars and schools by Toro, Jacobsen and Penn State University during his tenure. He also has a great working knowledge of the daily setup of the course. He has earned the named "MacGyver" from his fellow workers at Fairview.
It is a family affair for the Kricks as Dave's father worked at Fairview after his retirement from Sears Auto and his son, Dodge, is currently a member of the Grounds Crew.
Bob Patterson – Tournament Director
Bob Patterson has been a Fairview employee since 2007 and in his current position since 2015. He is a US Navy veteran and a Radio/TV/Film graduate of Glassboro State College (NJ). During his 30+ years in broadcast television, Bob worked as Program Director, Production Manager and Station Manager, retiring in 2015 from WLYH-TV, Lebanon, PA. His love for golf and Fairview made for a perfect employment transition.
When not getting in everyone's way at the View, Bob can be found at home in Manheim, with his lovely bride, Mindy. She and his five granddaughters are responsible for his positive attitude.
Todd Fetzer – Pro Shop Manager
Todd Fetzer started with us in 2015 and is now the Pro Shop Buyer for all 5 of the Distinct Golf Courses as well as the shop manager here at Fairview. He graduated from Lebanon High School and has a degree in Broadcast Communications from Penn College of Technology. Todd has been in the retail business for 18+ years, including various management positions. He has worked at a variety of radio stations as an on-air disc jockey.
In his spare time, Todd enjoys spending time with his daughter and wife. As an avid sports fan, he enjoys checking out the Phillies, Penn State, Eagles and the Hershey Bears.