Fairview Golf Course was the third addition to the Distinct Golf Group in the fall of 1966. The course, which opened in the late 1950's, has matured into a great test of golf for players of all ages and skill levels. Our public golf course sits at the base of the south Gretna mountains in the beautiful Lebanon Valley, 5 miles from the PA Turnpike – Exit 266 (Lebanon/Lancaster). Being just a short drive from Hershey, Harrisburg, Reading and others, our golf course has become a favorite among golfers in the area.
The course has seen many changes over the past 50 years making it one of the best golf courses in the area. A F-3 Tornado touched down on the course in July of 2004 damaging over 375 trees in it's path. With the help of hundreds of people, the course reopened 7 days later for play! With the help of the Jim Blaukovitch design team in 2005, new trees were planted, bunkers added, tees rebuilt and a tough water hazard placed on the 10th hole, the course has a restored sense of beauty and playability.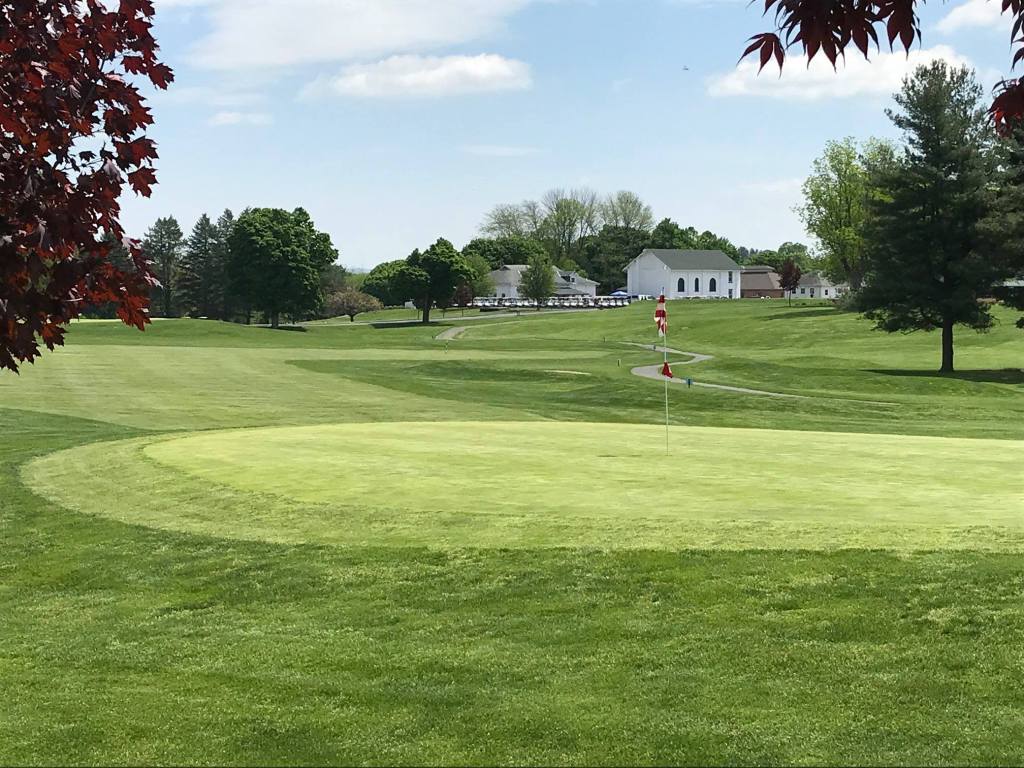 The Fairview Pro Shop is your one stop shop for all of your equipment needs. We carry a full line of PING products from drivers to putters. Looking to take your game to the next level, custom fit, personalized clubs from PING are available by appointment from one of the Fairview staff members. If you are looking for something different, we also carry clubs from TaylorMade. We stock a complete line of Foot Joy and Sketchers GO GOLF shoes with custom ordering as well. The Fairview golf bag line up includes PING, Callaway and TaylorMade and clothing from PING Apparel, Under Armour Golf, Foot Joy and Nike.
If you are interested in playing in a Golf League, Fairview hosts 2 Monday Ladies leagues, a Tuesday Afternoon League for individuals as well as a Wednesday Senior Men's League. New players are always welcome. Additional information can be found HERE. If you are looking to establish your golf handicap, The Fairview Association is available for $25.00 per year.
Fairview has been voted the #1 course in the Lebanon Valley in 2012, 2013, 2014, 2015 and 2017.
Knickers Retaurant & Bar is open during the golf season for breakfast, lunch and after golf snacks. Eight drafts are always on tap to refresh you while you enjoy time with your friends! You can always catch a NFL or MLB game, or the PGA Touron one of the many TV's in Knickers.
Fairview specializes in golf outings. Our staff makes sure your day is complete from the early planning stages to the day itself. No group is too big or too small at The View. We are proud of our relationship with Quentin Tavern Catering for all of our post-tournament meals in our on-site pavilion.
Weekday and Weekend tee times are available two weeks in advance. You can book online 24 hours a day or call us at 717.273.3411 for course information and current course events!